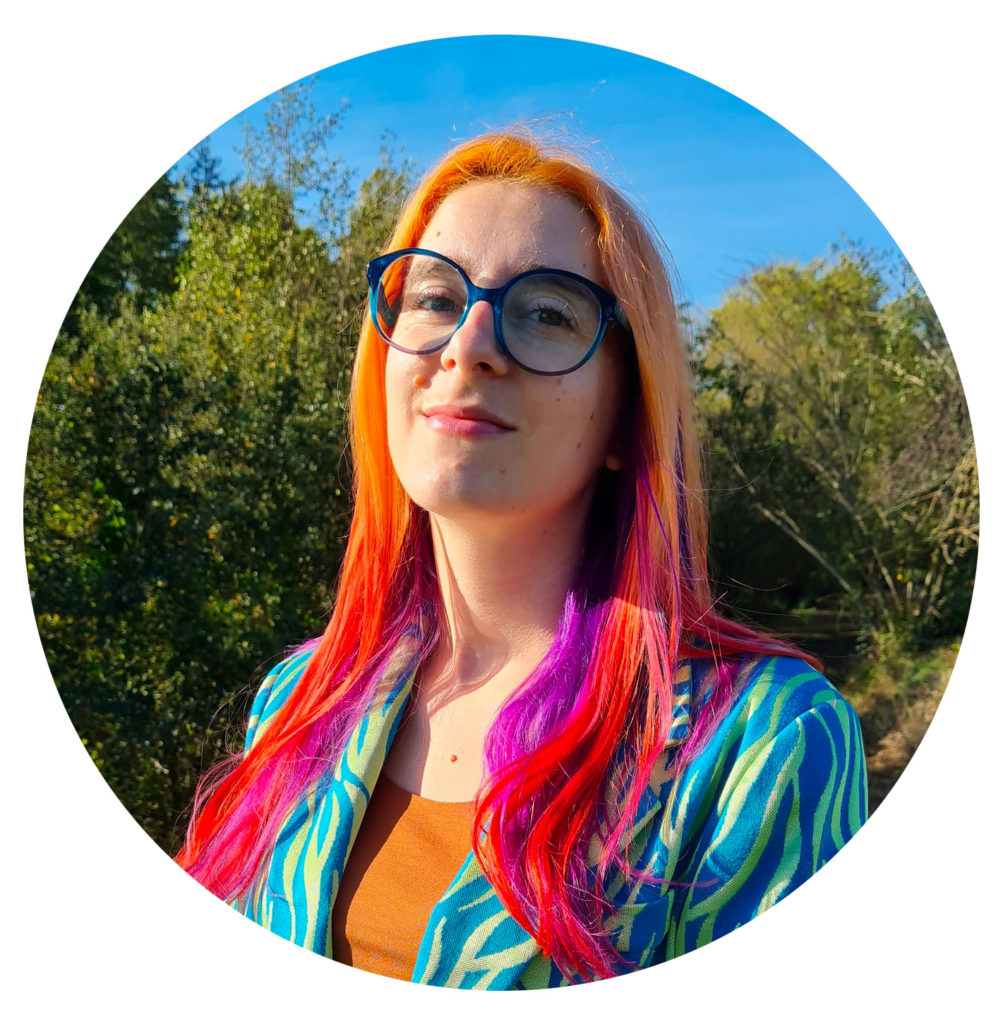 Artiste & ingénieur papier pop-up, illustratrice, auteure, réalisatrice, character designer
Artist & paper engineer pop-up, illustrator, author, director, character designer
Instagram : elsa_mroziewicz / FB : Elsa Mroziewicz / LinkedIn 
06 43 20 77 16
contact@elsamro.com
L'atelier d'Elsa est situé à Ernolsheim-Bruche (Proche de Strasbourg)
◊
« Spreading love & joy through art »
Artiste née en 1988, Elsa MROZIEWICZ est une artiste pluridisciplinaire : illustratrice, ingénieur pop-up, réalisatrice et autrice. Elle est diplômée d'un DNSEP à la H.E.A.R. de Strasbourg. Les œuvres qu'elle propose invitent à se plonger dans des univers narratifs, oniriques, et poétiques aux influences mythologiques. Elle aime jouer avec les limites entre la réalité et la fiction.
Elsa crée également des œuvres qui revisitent le format « livre » et suscitent la surprise.
Elle a créé de nombreux livres d'artiste animés, de livres illustrés et a été publiée en France, en Allemagne et distribuée à l'international. Ses livres d'artiste ont été exposés dans des musées, des salons et médiathèques comme aux Etat-Unis à New York à la Columbia University, Rare Book and Manuscript Library, à Prague au B1 Centre for contemporary design, en Italie, à la Milan Design Week, en France à la médiathèque Malraux de Strasbourg ou au musée de Sonneville. En 2013, elle remporte le Prix du BEST INTERACTIV BOOK de la ART BOOK WANTED à Prague pour son livre sculpture Cannes 08.09.
En 2016, elle a illustré le livre Yoga Für Kinder publié par Prestel. En 2018 et 2019 ses livres jeunesses triangulaire à volets : Peek-a who ? et Peek-a-who too ? sont publiés chez Minedition en Allemagne, en France, aux USA, en UK, en Italie, aux Pays-bas et en Chine. Ils reçoivent de nombreux échos enthousiastes : The New York Times, The Wall Street Journal, News & Observers, et des awards. En 2021 elle réalise des illustrations pour le livre Pages d'arbres – inclu dans le projet transmedia ARBRES-MONDES, shortlisté à la foire internationale du livre de Bologne pour le BOLOGNARAGAZZI CROSSMEDIA AWARD 2022.
Elle travaille sur des projets transmedia collectifs comme "ARBRES- MONDES", avec une approche transversale des disciplines artistiques mêlant photographie, podcast, dessin, animation, numérique, composition sonore, XR. Dans ce cadre l'oeuvre "l'ombre magique" de fresque en réalité augmentée a été présentée à la biennale d'art contemporain de Sélestat en 2021.
Elle réalise des films animés en stop motion pour des clips musicaux, des documentaires et pour des projets personnels.
Elle intervient régulièrement auprès de structures culturelles pour des formations professionnelles des métiers de la création (livre pop-up, logiciels de PAO) et des workshops et médiations artistiques.
◊
ELSA MROZIEWICZ is a multidisciplinary artist: illustrator, pop-up engineer, director and author. She has a DNSEP degree from the H.E.A.R. in Strasbourg. Her works invite you to immerse yourself in narrative, dreamlike and poetic worlds with mythological influences. She likes to play with the limits between reality and fiction.
Elsa has created numerous animated artist books, illustrated books and has been published in France, Germany and distributed internationally. Her artist's books have been exhibited in museums, fairs and media libraries such as in New York at Columbia University, Rare Book and Manuscript Library, in Prague at the B1 Centre for contemporary design, in Italy at the Milan Design Week, in France at the Malraux media library in Strasbourg or at the Sonneville museum. In 2013, she won the BEST INTERACTIV BOOK award at the ART BOOK WANTED in Prague for her book sculpture Cannes 08.09 .
In 2016 she illustrated the book Yoga Für Kinder published by Prestel. In 2018 and 2019 her triangular children's books Peek-a-who? and Peek-a-who too? were published by Minedition in Germany, France, USA, UK, Italy, Netherlands and China. They have received a lot of enthusiastic feedback: The New York Times, The Wall Street Journal, News & Observers, and awards. In 2021 she created illustrations for the book Pages d'arbres, shortlisted for the BOLOGNARAGAZZI CROSSMEDIA AWARD 2022 at the Bologna International Book Fair.
She works on collective transmedia projects such as « ARBRES- MONDES », with a transversal approach of artistic disciplines mixing photography, podcast, drawing, animation, digital, sound composition, XR. Her work « l'ombre magique », a fresco in augmented reality, was presented at the Biennale d'art contemporain de Sélestat in 2021.
She makes stop motion animated films for music videos, documentaries and personal projects.
She regularly works with cultural organisations for professional training in the creative professions (pop-up books, DTP software) and for workshops and artistic mediation.
◊